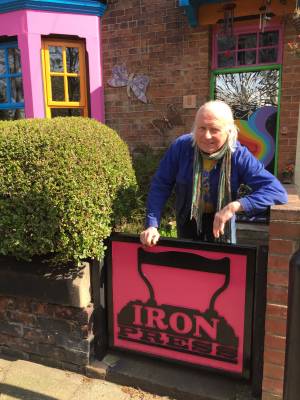 As publishers become more corporate, global and boring, IRON Press champions new quality writing as it has done since 1973. IRON runs events and launches; it also thinks literature is both serious and fun.
You can purchase our wonderful range of books direct from here, via the Inpress website, or through Amazon.
---
A Half Century of Publishing
2023 marks a continuous half-century of publishing from IRON Press. When we began in 1973, a gallon of petrol (4.5 litres) cost 39p. Over these fifty years we will have brought out 83 editions of IRON Magazine, around 200 separate books, run four IRON Press festivals, various residential writing courses at Arvon and maintained a regular critical dialogue with the many authors we have been involved with. Our first festival in 2013 was voted Best Event Tyneside in The Journal Culture Awards.
Unfortunately Arts Council England chose to turn down our application for funding towards a celebratory 50th Anniversary Festival plus the planned group of new books. This leaves our future slightly uncertain but we are looking at ways of rescuing both the festival and our new books.